"We were paying thousands of dollars a winter to heat our house… They were able to work with (our) budget and get the entire house done. It's made a world of a difference. All those problems are gone. I love Standard Insulating, they made it easy."
Kelly Coffin – Newport, NY
Standard Insulating Co. Customer

You can save money with an insulation upgrade from Standard Insulating. When you work with us, we can help you reduce your energy use by 40 percent. And, for qualifying homeowners, the Assisted Home Performance with ENERGY STAR® Program* can pay for up to half of the cost, up to $5000. With upgraded insulation, you'll start saving money on your energy bills from day one.
Fill out our form or call

(800) 738-1424


To Get a Quote or More Information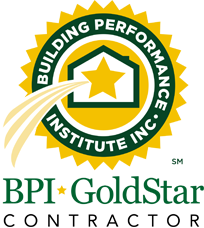 How do I know new insulation is right for me?
Some homeowners know that they're not exactly comfortable in their homes, but they're not sure if insulation is the problem. Here are a few ways you can tell if your home's insulation is not what it should be:
Ice build-up on the roof
Uneven heat throughout the home
High energy bills
Most of us think of a home improvement as something that costs a lot of money, but good insulation really does pay for itself. Your home will be much more comfortable, and your utility bills will be lower. And, we have financing available and many people can qualify for free money to help pay for some or even all of their insulation.
If you think your home could benefit from better insulation, don't wait – give us a call right now at 800.738.1424 or fill out the convenient contact form below. We'll schedule a home energy assessment with you. It's totally free, and the first step in helping you cut your energy use by 40 percent, so you can take control of your energy bills.
*Program subsidy of up to 50% of eligible measures up to a maximum of $5000. Income qualification required.