Update: If you're recently out of work, please know that you may also now qualify.
With so many recent lay-off's many people will now qualify for free insulation under the Empower NY program. Contact us right away to see if you qualify for this benefit. It's something we can do right now to help Central New York homeowners a little through this current situation.
"I'm still in shock over not having to pay for anything.
I think there's a lot of people out there that qualify for the EmPower program, but they don't even know about it. This program is out there for people that need it. They (Standard Insulating) are good people, that have nice people working for them that are courteous and kind and they treat you with respect when they come out to your home."
– Standard Insulating customer Ethel Jackson of Utica, N.Y.
---
Fill out our form or call

(800) 738-1424


and we'll find out if you are entitled to FREE Insulation and Services
---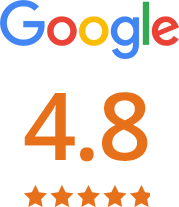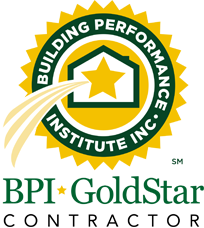 Improve Your Home for Free – Whether You Rent or Own
EmPower New York provides free energy efficiency solutions for income-eligible New Yorkers.  Without spending a dime, you'll:
Lower your energy bills
Save money—to spend on what matters most to you
Live in a healthier, more comfortable home
Enjoy greater peace of mind
If you even think you might qualify, call Standard Insulating. In as little as a month, you could have all the upgrades you're entitled to – free. If you require additional information, including income eligibility guidelines, please contact us today by completing our form or calling (800) 738-1424.
EmPower New York Income Guidelines
Do you qualify for programs like HEAP or SNAP?
If so, you may be entitled to FREE energy and money-saving improvements like:
FREE Insulation
FREE Air Sealing
FREE Energy-Efficient Lighting
FREE New Refrigerator & More!
If your home is freezing in the winter and hot in the summer, or if you're having trouble paying your utility bills, there's help available through Standard Insulating, a participating contractor in the EmPower New York program.
| | |
| --- | --- |
| Household Size | Maximum Annual Income |
| 1 | $29,928 |
| 2 | $39,144 |
| 3 | $48,360 |
| 4 | $57,564 |
| 5 | $66,780 |
| 6 | $75,984 |
If your income is above the maximum qualification guideline for EmPower New York, we have other programs available that can pay for up to half the cost of the work.
Standard Insulating is also pleased to provide homeowners with HVAC services. Through the EmPower program, we can help meet your cooling and heating needs for much less. You may be eligible for a new heating or cooling system for as low as $1,500, or for some, FREE! Learn more about the HVAC services we offer:
Please contact us today for more information by calling (800) 738-1424.
To be eligible for services through EmPower, you must be a homeowner or renter living in a building with 100 units or less, be a customer of a participating utility or heat with oil, and have a household income that is at or below 60% of the State Median Income (SMI). If you are HEAP or SNAP eligible, you may be eligible for EmPower New York.